Crisis Communications 101

Intro:
I have a few quick tips for those of you that are looking for some guidance on how to address your communications through this uncertain time. Do you have any questions? I'd love to help!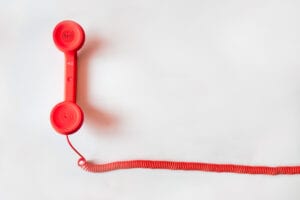 I am very encouraged by the leadership and support that I am seeing in my network and community during this time of uncertainty with the Covid-19 pandemic. I wanted to provide a few tips to those that are struggling with how to handle this type of global and local issue within their organizations.
#1 – SHARE WHAT YOU KNOW
You don't have to have all the answers. Acknowledge what is going on and provide direction on how you are addressing it. Keep it clear and concise.
Your job is to provide calm and clarity for those that seek it from you. People want reassurance from you and to know that they are/will be safe.
Provide links to experts. It is suggested to defer to others that can provide meaningful and helpful information on topics for which you are not trained.
#2 – DETERMINE REGULAR INTERVALS FOR UPDATES & RESPONSES
Stick to whatever time period you tell others you will respond. It is ok to simply say that you have no updates at this time and will check back in again at the next interval.
Defer to others if you cannot update at the time previously provided. Do not go silent as that will cause distrust and unease.
#3 – HAVE A HOLDING STATEMENT PREPARED
Prepare an agreed-upon response for when you are addressing others that you can use as a closing statement as well as when you have no update to share. No comment is not an appropriate response in these times.
Example: These are uncertain times and we are tirelessly working together with our communities to take care of one another. We will update you as more information is available. #bettertogether.
#4 – BE HUMAN & BE HUMANE
Provide grace to both yourselves and to others. Everyone is experiencing the same uncertainty and unrest.
Be the light and calm that is needed in this time.